Cosmetic Dentistry Services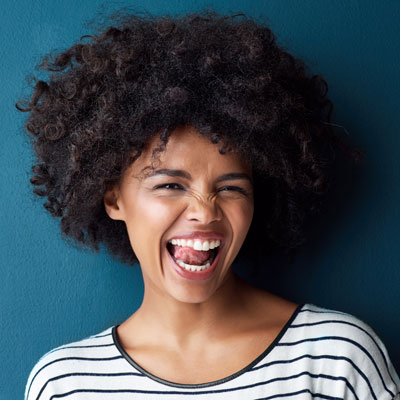 Do you like the way your teeth look? At Champion Family Dental, we offer a full suite of services to suit your needs. At any stage of life, you may want to make a change to your smile. If that is the case, we are pleased to provide you with a range of options. Here, you can read more about our cosmetic dentistry services.
Teeth Whitening
You can have a brighter, more gorgeous smile without having to go through a dental procedure. Our take-home kits are highly effective and comfortable to wear. You'll come in for a consultation to ensure you're a candidate. If needed, we can perform any treatment that needs to be done first, such as a cleaning or a filling.
Then, we'll custom-create your whitening trays. This approach ensures that your trays will be comfortable and easy for you to wear. We'll set you up with the whitening solution and everything you'll need for your procedure. You'll receive full instructions on how much to use, how long each night you'll wear your trays and for how many days you'll continue. The great part about take-home whitening is that you can buy more solution from us anytime you need to top up your results!
Veneers
It's normal to have imperfections in your teeth. If yours make you feel like you can't show off your smile, there are likely several ways you can make the needed repairs. Veneers are a thin shell that is attached to the front of your teeth, covering up blemishes such as gaps, stains and chips. When you wear veneers, you can have that perfect Hollywood smile.
As long as you take good care of your veneers, they can last for years. Stay away from chewing substances such as ice, which can chip your veneers. Don't open any packaging with your teeth, which can also damage your veneers. Otherwise, you can treat them just like normal teeth with proper brushing and flossing techniques to keep them in good shape.
Implants
Do you have one or more missing teeth and feel too self-conscious to smile? We can help restore your smile with long-lasting, natural-looking dental implants. Another benefit of implants is they feel more natural than dentures. While dentures can shift inside your mouth, dental implants are stable and secure allowing you to confidently and comfortably enjoy eating your favourite foods. You also can speak easily as you won't have to worry about dentures moving when you talk.
Implants also are an excellent investment as they can last for a lifetime if cared for properly. Taking care of your implants includes brushing and flossing and coming in for regular dental checkups twice a year.
Covering the Cost of Your Care
We understand that you may feel concerned about the fees involved in dentistry. To make sure that you can access the care you need, we participate with a variety of schemes to cover the costs:
HBF, NIB, Medibank, HCF and CBHS preferred providers
Child Dental Benefit Scheme (CDBS)
Metropolitan Subsidy Patients Scheme
Department of Veteran's Affairs
HICAPS On-the-Spot Claiming
You won't have to wait to claim your rebate. We have a HICAPS machine on-site. Contact our team today to schedule your appointment for cosmetic dentistry Armadale or any of our other services!
CONTACT US »

Cosmetic Dentistry Armadale WA | 08 9497 2588