Checkup and Clean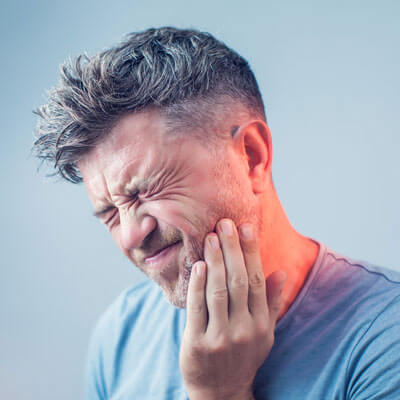 At Champion Family Dental, we want to keep your family's smiles bright and healthy. There is much you can do to preserve your oral health at home. Brushing twice a day and flossing every day are essential. You must know the proper techniques for each so that they're effective. Outside of your home routines, however, there is another vital ingredient to good oral health: checkup and cleaning appointments.
What to Expect During Your Appointment
We'll begin with a thorough examination of your teeth and the soft tissues of your mouth. If necessary, two bitewing X-rays will be taken so that we can see all the spaces around your teeth not readily visible to the naked eye.
After we have collected all the data, we can talk you through our findings. If you have further problems or concerns, we'll let you know what we recommend to remedy them. We'll then do a scale and clean and a fluoride treatment, if needed. In total, this visit takes 30-45 minutes. If you require further treatment, you can book in for a follow-up appointment.
Dental emergencies don't necessarily require the scale and clean. We'll proceed with treatment right after the examination process.
FAQ
How often should I have a checkup and clean?
Typically, we recommend that you have a checkup and clean every six months. More frequent appointments may be necessary in the case of certain dental conditions. One such is gum disease, which requires more management than someone with normal gum health. We'll let you know the frequency we recommend for you if it's outside of the norm and why.
Is it really necessary to come in twice a year?
According to some research, a cavity can develop within six months. That's why it's crucial to maintain your twice-yearly checkup and clean appointments. By identifying decay early, we can help you prevent dental problems. If left untreated, these issues could lead to expensive and invasive treatments as well as dental pain.
When should my child first visit the dentist?
Generally, kids should start seeing the dentist from about age 2.
Do my children need to come in every six months?
Just like adults, children are prone to many types of dental problems. Decay is likely the biggest issue that kids encounter. If not addressed immediately, it can lead to infection and destroy their teeth. We recommend that they have a checkup and clean every six months, just like their parents do. In having this appointment twice a year, we can identify any potential concerns early on and address them before they become more serious.
How do you put kids at ease during their appointments?
We try to make the first appointment as fun and as approachable as possible. For example, we show kids the dental mirror and explain to them what we're going to do before we start. Kids also can bring in their favourite stuffed animal and we can pretend to count their toy's teeth first before we count theirs. We also encourage them to try sitting in the dental chair and let them know it's fun! If they don't want to do that, they can sit in the lap of a parent.
Is there pain involved with a checkup and clean?
In short, there is usually no discomfort involved with a checkup and clean. It should be noted, however, that certain dental conditions can involve pain. For example, if you have gum disease, there may be some pain when we examine your gums due to the state that they are in. We do our best to be gentle at all times and welcome your feedback so that we can ensure your comfort.
What if I miss one of my checkup and clean appointments?
We get it-life can be a little crazy sometimes. It's normal to have to put off your visits to the doctor or dentist occasionally. If you aren't able to make it to your checkup and clean, just let us know and we'll find a new time further down the road that works for you. If you have good dental health, it won't hurt you to put things off for some weeks.
Use Your Health Fund Cover
We are providers with HBF, Medibank, HCF and CBHS. If your child is coming to see us, we accept the Child Dental Benefits Schedule. Department of Veterans' Affairs coverage can also be used at our practice. Contact our team now to schedule your first appointment for a checkup and clean Armadale!
CONTACT US »

Checkup and Clean Armadale WA | 08 9497 2588