Meet Dr Zamira Imin, Dentist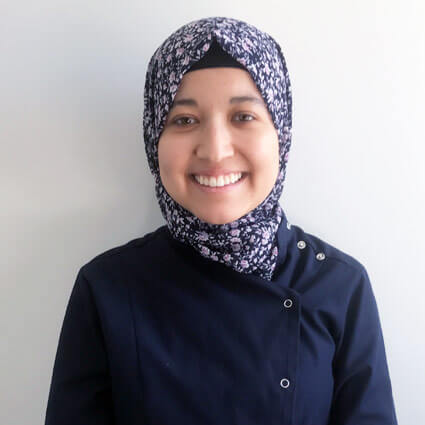 Due to an excessive sweet tooth in her childhood, Zamira would frequently visit the dentist. Her dentist was able to relieve her of painful toothaches which inspired in her a great respect for dentistry.
Zamira's positive experiences received at the dentist instilled within her the desire to help others.
I find it highly fulfilling to relieve my patients of the distress they initially present to me.
Education and Professional Development
To prepare for her career in dentistry, Zamira earned a Bachelor of Health Sciences in Dentistry and a Master of Dentistry from Latrobe University in Bendigo, Victoria. She graduated in 2017. 

To stay abreast of the latest in the field, she attends in-person seminars and hands-on workshops. Zamira also takes online CPD courses. She does so to ensure she stays up to date with current dental knowledge and to continually develop her skills in dentistry.
EXPLORE OUR SERVICES »

In Her Spare Time
Outside of Champion Family Dental Zamira enjoys spending time with family and friends, trying out new recipes and learning a new language.
Contact us today to schedule a convenient appointment with Zamira!

Dr Zamira Imin, Dentist | 08 9497 2588